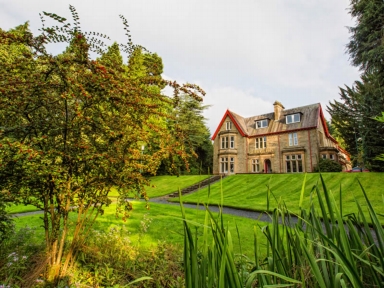 A Pet Friendly Hotel in the Scottish Borders
As pet owners ourselves we know exactly how difficult it can be to leave your pets at home. When we set up Balary House Hotel in 2016, that's one of the reasons we elected to welcome pets in selected rooms (6 & 8).
Situated in over 3 acres overlooking the friendly town of Hawick, at Balcary House the mature grounds provide the ideal place for exercising (you and your pet!). Directly across from the hotel sits the award winning Wilton Lodge Park with 107 acres of tree lined walks, walled garden, museum and more.
If you are planning on bringing your pet, please call us on 01450 372 858 or contact us online using the link below so we can ensure there's a pet friendly room available for you.
The Hotel and Grounds