PET FRIENDlY
Bring your best friend
Balcary House Hotel, Hawick
Located in the friendly Scottish Borders town of Hawick and oozing Victorian style, the Balcary House Hotel is set in private grounds with commanding views over the area. Completely refurbished in 2016, it is a charming country house retreat where you can experience a real sense of tranquility whilst you discover the beauty of the Scottish Borders.
The hotel will close on December 23rd for the Festive season and re-open January 4th.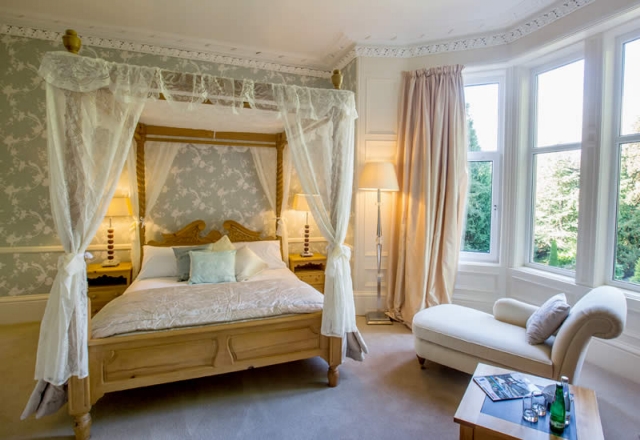 Accommodation
With 9 uniquely styled bedrooms / suites incorporating super-king size beds, the hotelaccommodation offers charming country house ambiance.
All rooms are spacious and bright with elegant furnishings that will ensure you enjoy a relaxing stay and leave longing to return.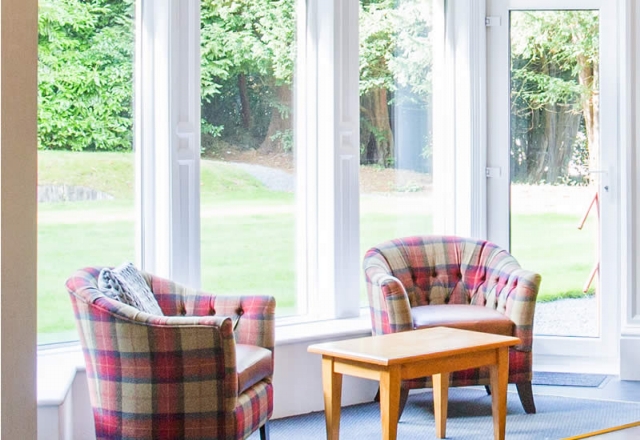 Dining
To set you up for a day of discovery, you can enjoy a tasty Scottish Breakfast. From 2pm, afternoon tea, reminiscent of days gone by is available to residents & non-residents.
Bar meals are available until 8pm.
We can also recommend a number of great restaurants nearby for evening meals.
Beauty Treatments
& Holistic Massage
With holistic massage and a range of beauty treatments available on-site, at Balcary House Hotel you can relax, rejuvinate and revitalise - after all, you deserve it!

Breakfast
Cooked & Continental Options

Afternoon Tea
Reminiscent of Bygone Days

Light Lunches
Tasty toasties, Soup and More